Institute - Public School Sukkur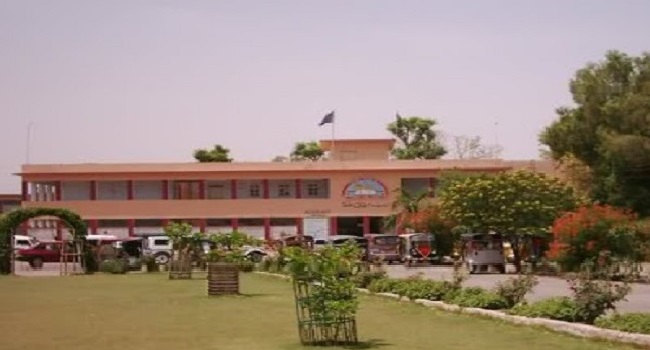 Introduction
IBA-Public School Sukkur was established in 1975.Since then the graduates of the school have contributed in all walks of life in public and private sector at local and International level. The graduates have proved themselves successful leaders in public service, entrepreneurship, multinational companies and civil society organizations. We hope that the school will continue improving, enhancing and creating greater dynamic differences. Moreover, the school practices quality based process-oriented and student-centered instructional approach to stimulate the joy of inquiry. Students are encouraged to ask questions and actively participate in curricular and co-curricular activities to develop their self-esteem, confidence, team-work, self–discipline and sociability.
Following the National Curriculum (NC) we work with a holistic educational experience that hones the students' personalities and skills to shoulder their responsibilities as valuable individuals. Along-with a productive team of teachers and continuous professional development programmes we have updated computer and science laboratories to facilitate the learners in achieving our vision.
Besides, the enriched school curriculum with innovative pedagogies provides progressive opportunities to the students to acquire knowledge, skills and wisdom to become valuable member of the world. Also, the curriculum facilitates the learners to acquire hidden life principles in achieving the aim of school and their own life.
Furthermore, for balanced personality development the school guarantees sports, art and craft, fun, exhibitions, exposures, life-skill programs, career counseling programmes and other practical learning opportunities. We intend scout, internship and community based volunteerism activities in near future.
Our teaching / learning philosophy guides the students to search and explore the application of science concepts in society through the technologies and that is an urgent and upcoming need of the community.
Our Vision
A school of choice that is striving for excellence by enabling the learners to become responsible global citizens who can make a difference.
Our Mission
To materialize our vision, we make every effort to;
Practice balanced curriculum to cater the needs of the individual, community and global society.
Sustain best instructional practices.
Enable the teachers and other staff through Continuous professional development programs as to facilitate the learners in fulfilling the needs of changing world.
Involve our faculty in Action Research for improving their academic (curricular and co-curricular) practices.
Provide State-of-the-art science laboratories, physical-infrastructural facilities and environment.
Ensure maximum parental and community involvement.
Do networking with local, regional and international bodies.
Engage learners in community service projects/activities.
Recruit best available human resource.
Respect diversity.
Promote young leadership through practicing different forums/societies/clubs.