Institute - Community College Khairpur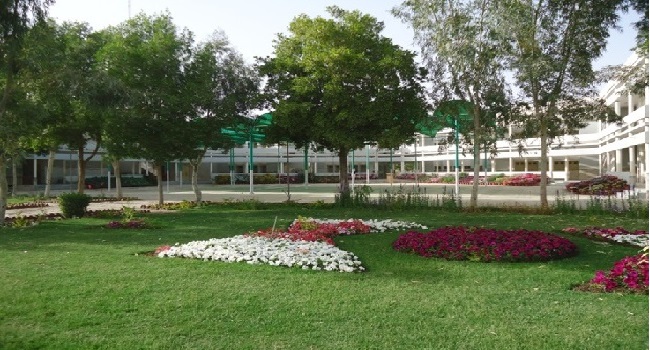 Introduction
The Concept of IBA Community Colleges in United States developed in the early 20th Century. These Colleges are publicly-funded and offer facilities for higher education/training according to the need of local community. Around 60 countries have adopted community college model prominent among them are: Turkey, Singapore, Jorden, India, Australia, Canada and now IBA Community College Khaiprur has got affiliation as first community college in Pakistan. The IBA Community College Khairpur is a Community based college under Administration Sukkur IBA University in 2010, the District Government Khairpur Handed over the project to Sukkur IBA for Quality education.Director Sukkur IBA is the Chairman Board of governor of IBA Community College Khairpur.
Our Vision
To bridge the gap between urban and rural communities by ensuring accessible and affordable high quality (Primary and Secondary)education and Vocational/technical training programs using modern teaching-learning methods for students of rural communities.
Our Mission
IBA Community Colleges are to be leading institutes in academic and vocational /technical programs, characterized by continuous improvement, innovation, and community responsiveness. We visualize a future where quality education is accessible and affordable for all.
Our Values
Community: Our community includes students, faculty, staff, parents, and community leaders; and is built upon collaborative learning, mutual respect, smooth communication, and civic responsibility.
Excellence: IBA Community Colleges believe in and strive for excellence in all the spheres of academic and professional life through a system of continuous improvement based on assessment, accountability and engagement with local communities.
Diversity: IBA Community Colleges appreciate diversity among individuals and cultures and consider it as strength that blends us in a versatile society.
Innovation: Acknowledging the importance of rapidly changing world, IBA Community Colleges foster innovation in all areas to meet the demands of future.
Integrity: IBA Community Colleges adhere to highest ethical standards in all professional dealings and promote fairness and transparency among its entire faculty, staff, students and other stakeholders.